Solid state technology ensures high reliability, low life cycle cost, and impressive resolution
From Magnetrons to Solid State
Based on the legacy of the magnetron-based SCANTER 2001 Terma has introduced the solid state-based SCANTER 5000 Series SMR, setting new standards for airport ground surveillance as the primary sensor in the Advanced Surface Movement Guidance and Control System (A-SMGCS).
Solid State technology has many advantages over magnetron-based radars; e.g. no need for regular change of magnetrons, no frequency-drift, and thus no regular alignment, higher MTBF, graceful degradation transmitter, less spares and little preventive maintenance – all of which results in lower life cycle costs.
SCANTER 5000
The SCANTER 5000 Series is an X-band, 2D, fully coherent pulse compression radar, based on solid state transmitter technology with software-defined functionality.
The transceiver utilizes frequency modulation (chirping or frequency sweeping) and pulse compression to augment the range resolution and the signal-to-noise ratio. This allows for transmission of long frequency modulated pulses (chirps) with relatively low peak power as well as ensuring sufficient average power and bandwidth. Up to 16 sub-frequencies in the 9.0 to 9.5 GHz band can be used, allowing for flexible frequency planning and multiple profiles (e.g. for summer, winter, heavy rain etc.).
The receiver with its superior dynamic range provides high resolution in the full range and ensures that target discrimination is maintained in the common situation where large and small targets are detected close together – in range or azimuth directions.
Frequency and time diversity functionality further enhances the probability of detection, specifically for small targets in severe clutter conditions. Advanced proprietary processing techniques follow, and logarithmic videos are streamed on IP-network available for tracking and image presentation.
The outstanding capabilities of the SCANTER 5000 Series ensure around-the-clock reliable detection of very small targets and produce an overall clear, crisp, high-resolution radar image of the coverage area in all weather conditions.
Sector Transmission Power Control
The transmitted power level is controllable in up to 16 sectors including blanking. This will reduce the implications of spectrum pricing emerging in some countries. Combining this feature with the ability to select sub-bands for transmission, it also increases robustness against interference between more radar stations within short range of each other. Furthermore, reducing power to an adequate level in sectors reduces the risk of Multi-Path Reflections and Ghost Echoes.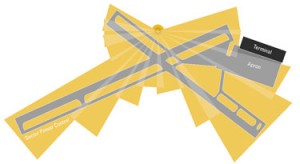 Figure 1: Sector transmission power control
Easy Maintenance and Monitoring
The SCANTER 5000 Series is designed for un-interrupted service and optimization for low life cycle costs. The radar is modular in construction ensuring easy corrective maintenance. The incorporated extensive BITE facilities can be accessed during operation via IP-network protocol or serial lines. Preventive maintenance is in reality limited to cleaning/exchanging air-filter.
First SCANTER 5000 for Otopeni International Airport, Romania
Terma has been awarded several contracts for its new SCANTER 5000 Series including 2 SMRs for the Otopeni International Airport in Bucharest, Romania. The radars will be installed during the summer of 2011 and will be the first airport installation of the new 5000 Series. Besides the contract for Romania Terma has several other contracts in the pipeline for the new SCANTER 5000 Series and expects that it will take over for the well-renowned SCANTER 2001 in just a few years.
Test at Copenhagen Airport
Terma has planned a 2-week test of the new SCANTER 5000 Series in Copenhagen in cooperation with Copenhagen Airport mid-May 2011. The test will include verification of standard SMR functionality, but also resolution tests and the ability to adjust the transmitted power in sectors to avoid Multi-Path Reflection and Ghost Echoes. Terma look forward to being able to present the results of the test at future ICAS meetings.
Benefits
The benefits of the new SCANTER 5000 Series are:
Low Life Cycle Costs (about 10-15% less than the SCANTER 2001)
High reliability
High resolution
Improved target detection in all weather conditions
Flexible frequency planning
Sector Transmission Power Control
Low susceptibility to interference
Crisp and clear radar image for reliable automatic target tracking
Superior Situation Awareness
Remote access and maintenance
60 Years of Radar Experience
Since the early fifties, Terma has accumulated deep and thorough know-how on radar technology. More than 1500 SCANTER radar systems are operational all over the world, including Surface Movement Radars (SMR) in more than 100 international airports. Furthermore, Terma manufactures radars for monitoring of Vessel Traffic in ports and rivers etc., Coastal Surveillance, Airborne Environmental Control and Naval Surveillance applications.
Figure 2: Terma SMR installations
Contact Information